The Alker Harbor is the main city in the city that the new players go to after their tutorial in the Gate of Alker. It connects to the the Gate of Alker, the Ruins of Draconia, Light House Dock, Desolate Ravine, Nera Castletown, and the Farming Regions. It sells all the level 5-20 equipment.
Monster List
Edit
Alker Harbor features most of the player shops.
Luna Online: Reborn events are most commonly held in Alker Harbor.
Region Map
Edit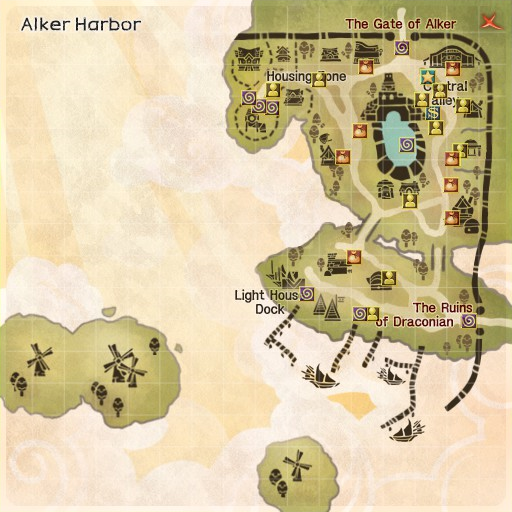 Icon descriptions
Edit