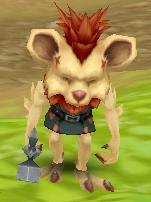 Level
16
Attack Type
Melee
HP
285
Locations
Zakandia Outpost
near the entrance
Gold
54 ~ 104
Aggro
Short
Special Attacks
None
Boss
No
Item Drop
based on 50 kills
Equipment Drop
based on 50 kills
Walking Lines

Play with me! Don't leave me alone!
Hahaha! Come on! COME ON!
Play! With! Me! Sorry...
Grrr! I feel lonely...
Is there anything to eat?!
I wouls say that eating light meals is the key too live a long life.
I'm going to eat much and still live a long life!
Father told me that hyenas are my ancestors...

Death Lines

Ouch somebody is beating a Gnoll up!
Please forgive me once. Don't you feel pity for me?
Aren't you the one who hit me last time?!
You'll see.. Ill bring my friends..
This one is stronger than I thought...
---
Ad blocker interference detected!
Wikia is a free-to-use site that makes money from advertising. We have a modified experience for viewers using ad blockers

Wikia is not accessible if you've made further modifications. Remove the custom ad blocker rule(s) and the page will load as expected.